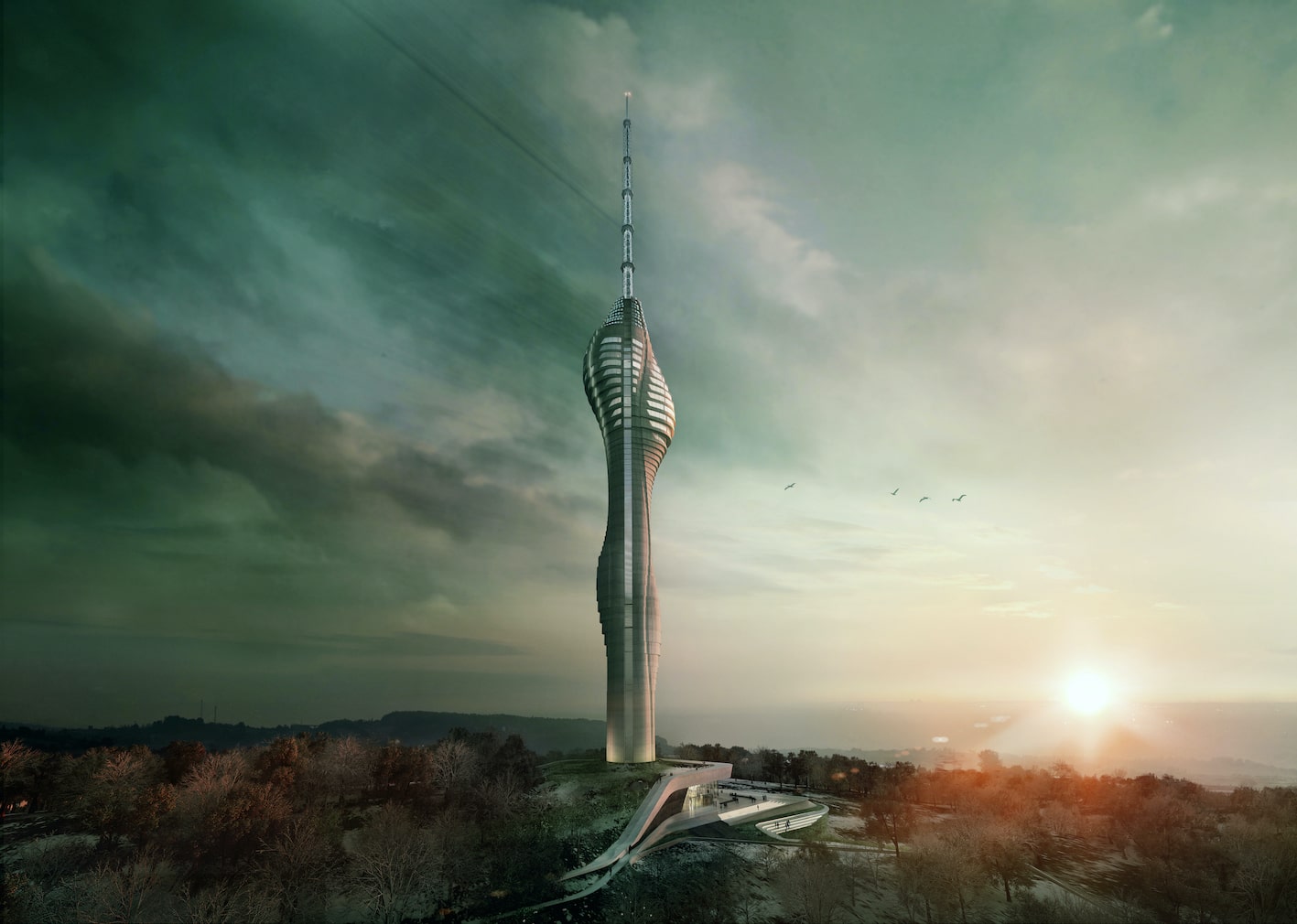 Desos Precast
Not just any construction material. It's also the tool to turn your creativity into reality.
The capacity of materials such as GFRC & UHPC are defined by the user's creativity. With their ability adopt to almost any form or phsycal property, these materials can make an avant-garde or even revolutionary statement with the leadership of pioneering engineering.
Click the link below to see the projects that are pioneers in their fields, completed with Desos Precast.
Discover
Desos Precast
Selected Projects
High  Performance and Design Freedom
R2R (Render to Reality) is how we approach our projects. By modelling almost everything in relation to Desos Products at least volumetricly, we're able to achieve high precision and the ability to detect issues before the instalation an deven the production phase. We suggest using BIM (Building Information Modeling) for larger projects in order to keep everything under control even if the scale of the projects is vast. By not only using BIM but adopting to BIM, any project can be completed with minimum deviation from the initial plan.
100


Ultra High Performance Concrete
150 MPa Compressive Strength
Ductile properties Similar to Steel
100 % Sustainable Raw Materials
Timeline
Discover the projects that inspired and moved Desos Precast forward in the last 20 years.
Desos Precast is Established
The journey begins
2002
First Production in Site
We've created a mobile facility in order to produce GFRC inside the site.
2005
First Abroad Production Facility
Our production facility in Libya, Tripoli is established and started production.
2006
The new Production Facility is operational
Our new production facility with 13.000 square meters of closed space started operating.
2008
First DesoStone is produced
After years of R&D, DesoStone is added to our product line.
2009
Duhok American University
Our first project above 60.000 square meters has begun.
2011
TV Tower
With the height of 368 meters, productions for the tallest tower in Turkey has begun.
2012
UHPC Production
Our first UHPC Production using Pola.
2016
DesoStampf & Basalt
Our texture and color experimentations gained speed as demands from GFRC increased.
2016
Our BIM Office is Operational
As BIM started to take over the construction world, our BIM office was established.
2017
GalataPort Pier Hatches
The first project ever to utilize UHPC as both an architectural and an engineering solution.
2019
Subscribe to our newsletter