221 MPa
Flexural Strenght
10.5 GPa
Modulus of Elasticity
Much more than a Polymer
Strongest among the Glass Fiber Reinforced Plastics segment.
Form Freedom
DesoPoly, which can be produced in virtually any form, texture and color can also provide flexibility for architectural details with minimal deviation from the design.
High Performance
Our custom and enhanced mix designs, provide greater physical properties than regular glass fiber reinforced plastics.
Fire Resistance
Produced with fire-resistant resins, DesoPoly provides higher fire resistance and slower fire spread speeds than other GFRP productions.
Coremat
DesoPoly products endure much longer life spans than regular GFRP productions with their Coremat back reinforcement.
Installation
We provide fast and precise installation by selecting the optimal detail from tens of details all perfected by Desos' technical team.
Design Freedom
DesoPoly elements, which are custom-designed for you and your project allows a continuous flow on your façade.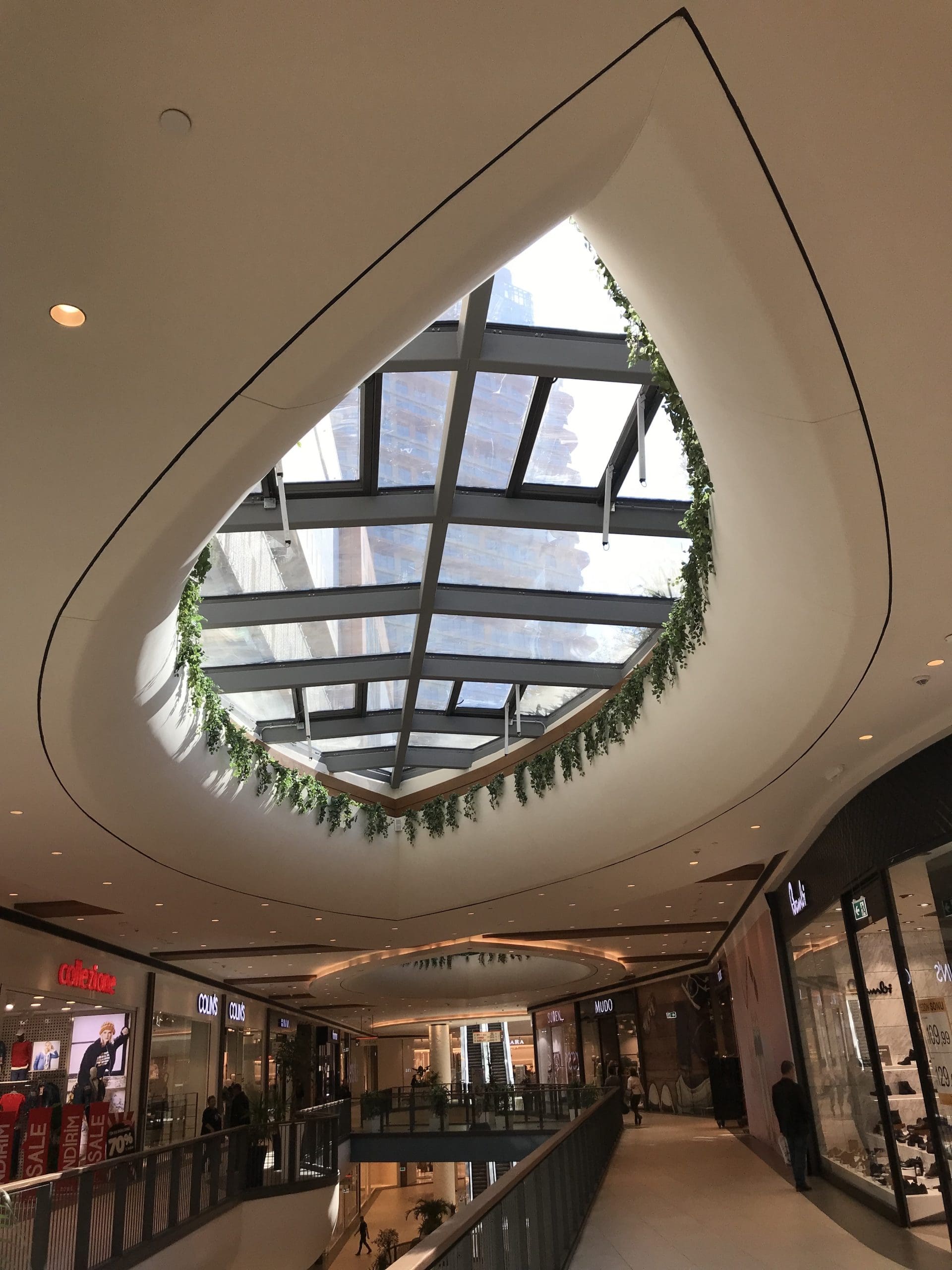 Malzeme Performansı
DESOPOLY'nin performans değerlerini aşağıda bulabilirsiniz. İhtiyaçlarınızı karşılayıp,
karşılamadığını görebilir, karşılamaması durumunda başka Desos Precast ürün gruplarını
inceleyebilirsiniz.
Flame Spread Index:
≤25 (Class A)
Smoke Development:
≤450 (Class A)
Flexural Strenght:
221 MPa
Tensile Strenght:
110 MPa
Modlulus of Elasticity:
10,5 GPa
Impact Resistance:
12 ft-lb / 643 J / m
Heat Deviation:
> 513oF 285oC
Heat Transfer Coefficient :
2.73 x 10-5 in / / 1.5 x 10-6 in / in / oC
Abrasion Resistance:
85 mg
Interlaminar Repulse:
1.050 £ force 4670 N
download material safety data sheet